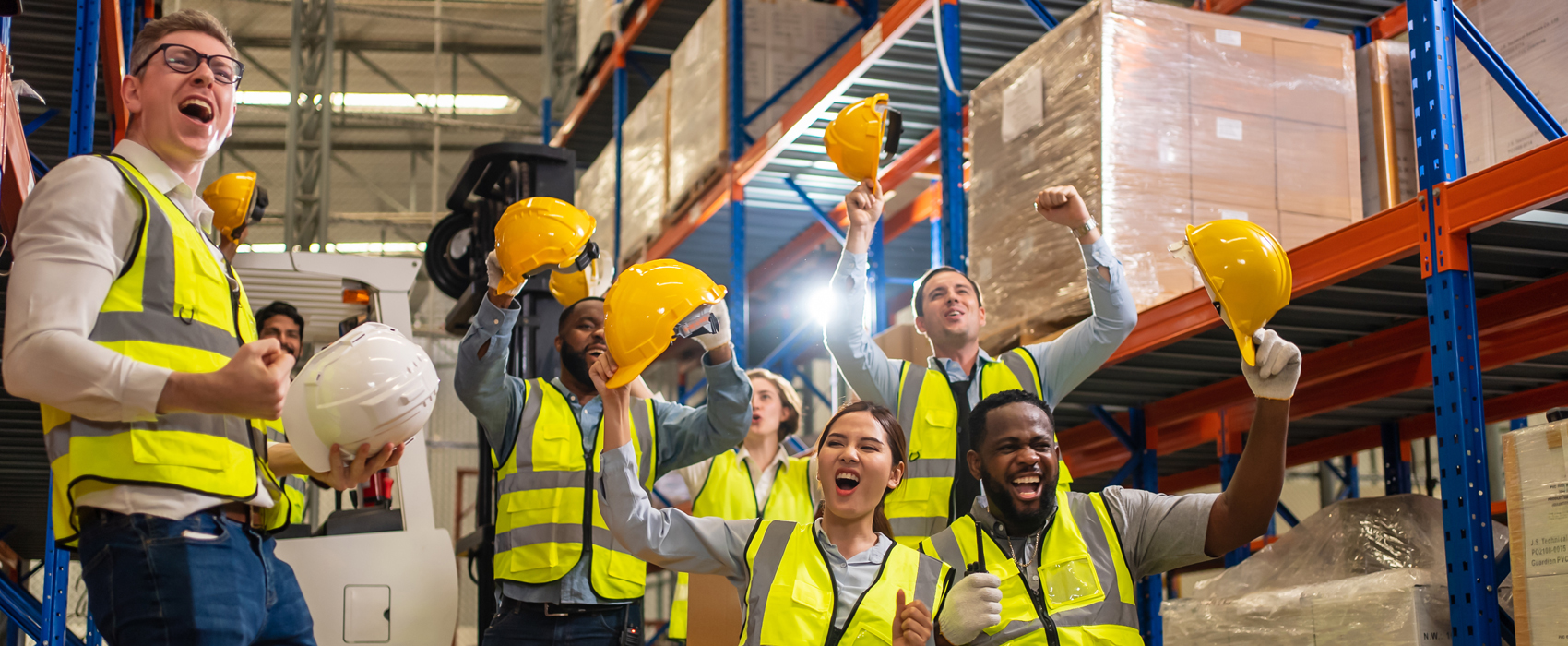 Posted 29 Nov 2022
In a tight labour market, the workwear and PPE you provide to your staff can be something that keeps your employees happy and prevents them looking to move elsewhere. Nick Grinnell explains how…
Increasing employee retention in logistics
Staff turnover is inevitable to some degree, but logistics is an industry that has more than its fair share.
Increasing employee retention, therefore, requires logistics operators to act purposefully to do something different to show their workers that they are valued, and how much.
Our top tips for showing you care are:
Modernise your workwear
Invest in comfort
Think sustainably
Involve your team.
Let's look at those in a little more detail…
How to increase employee retention: Top tips
#1 Modernise your workwear
Whoever said that 'workwear' had to mean a plain-coloured polo shirt with your company's logo on the left breast? These days, forward-thinking companies are pushing the boundaries with workwear that is fashionable, comfortable and does the job it needs to do.
Why not work with a supplier to modernise your uniform? Think outside the box, drawing on the high street and current fashion trends for inspiration.
Not only will a really well-designed, different uniform make your business stand out among your competitors, but get it right and it will be something your employees don't just have to wear, but that they actively want to wear.
Find out more: Read our blog on standing out with garment branding.
#2 Invest in comfort
Show your employees that you care by going beyond the minimum with the workwear and PPE you provide.
Not only can uncomfortable clothing, safety footwear, or ill-fitting safety gloves, be distracting, slow employees down and cause accidents, research shows comfort is closely linked to morale, which affects productivity, creativity, engagement and loyalty.
Businesses that provide their employees with safety footwear and safety gloves that are comfortable as well as protective are telling their staff that they care about their wellbeing.
And studies show that employees who feel looked after and valued at work repay their employers with increased engagement, less absenteeism, and by working harder and smarter. They also engage better with their own safety and that of those around them.
What's more, high employee morale filters through to your customers, giving them a better experience with your company.
Find out what makes for comfortable workwear and PPE in our blog on comfort vs safety.
#3 Think sustainably
Increasingly, people want to work for companies that care about more than just making a profit. They want to see their employers strive towards greater sustainability in their operations, and use their purchasing power as a force for good.
Fortunately, advances in materials science and the design expertise of forward-thinking manufacturers means that businesses can now choose from a variety of sustainable workwear and PPE options that won't break the bank.
Investing in carbon neutral safety trainers or safety gloves made from recycled plastic bottles is a great way to show your employees that your business sees the bigger picture and cares about its impact on people and planet.
Find out more: Read our guide to switching to sustainable workwear and PPE.
Discover sustainable safety footwear for the logistics industry.
#4 Involve your team
Ultimately, if you want to improve employee retention, it's a good idea to talk to your staff about what they like about your workplace – and what they don't.
It's also good practice to consult your staff in discussions about how to improve your workplace culture. Not only are they likely to have ideas that you may not have thought of, but the act of involving them in the decision-making process will help your employees feel valued and set you nicely along the road to a better workplace culture and a more engaged, motivated workforce.
I'd love to talk to you about staff retention at your business, get in touch to have a conversation.