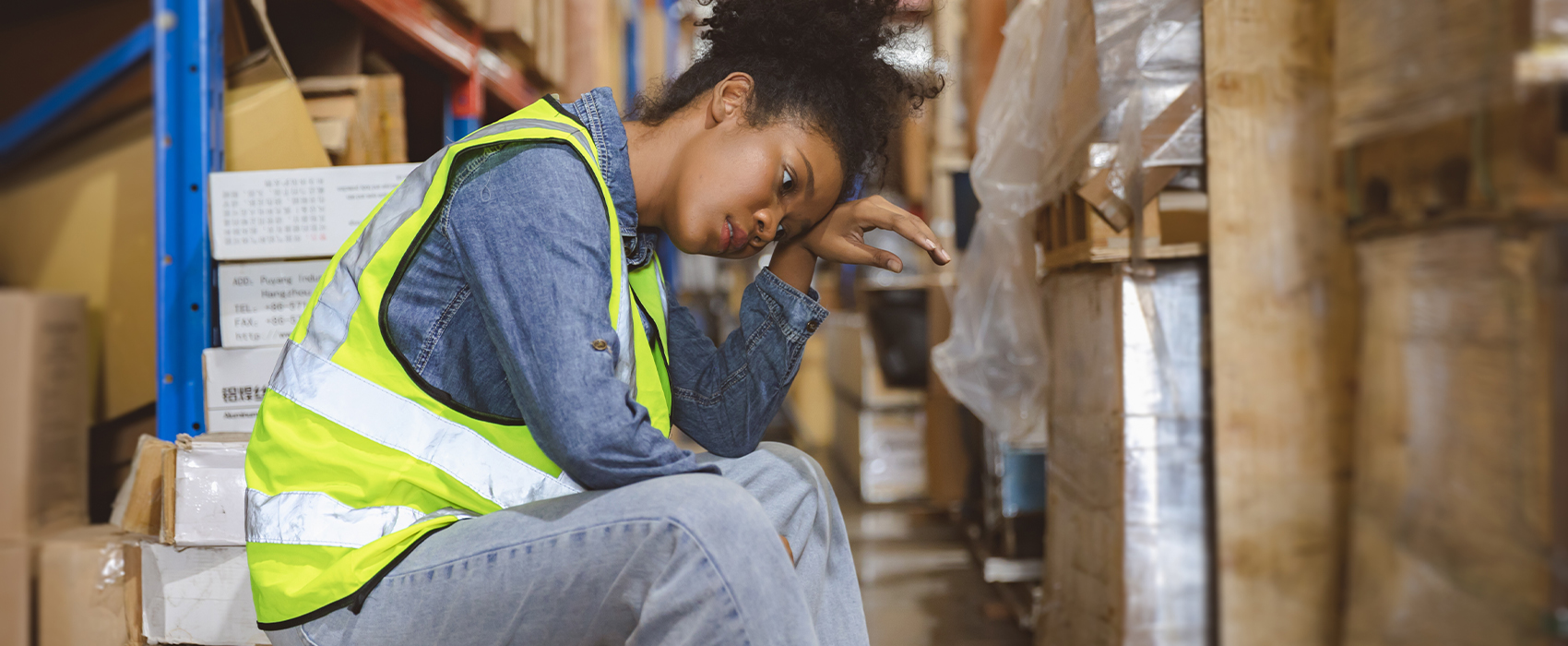 Posted 21 Feb 2023
Fatigue is something that affects us all from time to time, and can usually be managed with the proper time dedicated to rest, recovery and self-care.

But fatigue in shift workers is a problem that persists. Poorly-designed shift patterns and long working hours are still a given for many of the UK's 3.5 million shift workers, with the resulting fatigue increasing the risk of accidents, injuries and ill health.

What is fatigue?
More than simply extreme tiredness, fatigue is an overall decline in physical and/or mental performance resulting from prolonged exertion, lack of sleep and a disruption to the body's natural internal rhythms – often referred to as the 'body clock'.

Symptoms include a reduced ability to process information, memory lapses, slower reactions, reduced co-ordination, absent-mindedness, a lack of attention, decreased awareness and an inability to properly assess risks. As well as causing a decline in an individual's physical and mental health, these symptoms increase the risk of errors being made, reduce productivity, and make accidents and injuries much more likely to happen.

Causes of fatigue can include working too much, whether that is in prolonged shifts, particularly intense periods of work, or through poorly designed shift patterns that do not allow adequate time for rest and recovery in between.

Workers have been found to be more prone to fatigue if their work is repetitive, particularly complex, or its pace is controlled by machines.

5 key principles in fatigue management
Fatigue should be considered as a safety hazard, and treated as any other identified workplace risk.
Employers have a legal duty to manage fatigue risks in their workplace. Evidence of compliance with the Working Time Regulations alone is not sufficient, and employers should not rely on individual preferences for working extra hours or certain shift patterns where doing so would increase the risk of that individual suffering fatigue.
Any changes to working hours should be the subject of a risk assessment. The Health and Safety Executive (HSE) has a Fatigue and Risk index that can assist organisations to evaluate shift patterns and identify excessive fatigue risks.
Employers should note that the risks of fatigue increase with shift length, frequency and a lack of adequate breaks from work. Night workers are also at a higher risk because their day sleep is often lighter, shorter and more easily disturbed.
Limits on working hours, shift patterns, overtime and shift-swapping should be monitored and enforced to avoid employees and teams taking matters into their own hands. Excessive overtime and shift-swapping may be indicative of other problems such as insufficient staffing or inadequate resource allocation.


Fatigue management in shift work
The HSE's good practice guidance on shift design advises employers to consider the following when assessing and managing fatigue risks in their workplace:
workload
work activity
shift timing
shift length
direction of rotation
number and length of breaks during a shift
number and length of breaks between shifts
the physical workplace environment
management issues
individual employee welfare issues

Rest periods between shifts should allow employees time for commuting, meals and sleep, and should be at least 12 hours wherever possible.

The HSE recommends limiting the number of successive early starts and night shifts, and restricting overtime according to shift length. It also suggests that shifts involving an early start should be shorter in length to reduce the risk of fatigue towards the end of the working period.

Fatigue management: How iSB Group can help
At iSB Group, we help organisations to evaluate how their workplace hazards combine with other factors to influence the PPE and workplace equipment they provide to their employees.

We supply anti-fatigue matting that helps to alleviate stress on the lower body caused by standing on hard surfaces for long periods of time, and lightweight safety trainers that cushion the feet and 'pay back' the energy put into each step.

If fatigue is a particular risk in your organisation, our expert team can advise on the best workwear and PPE for your specific needs. You can also visit our online store to view the latest health and safety products.