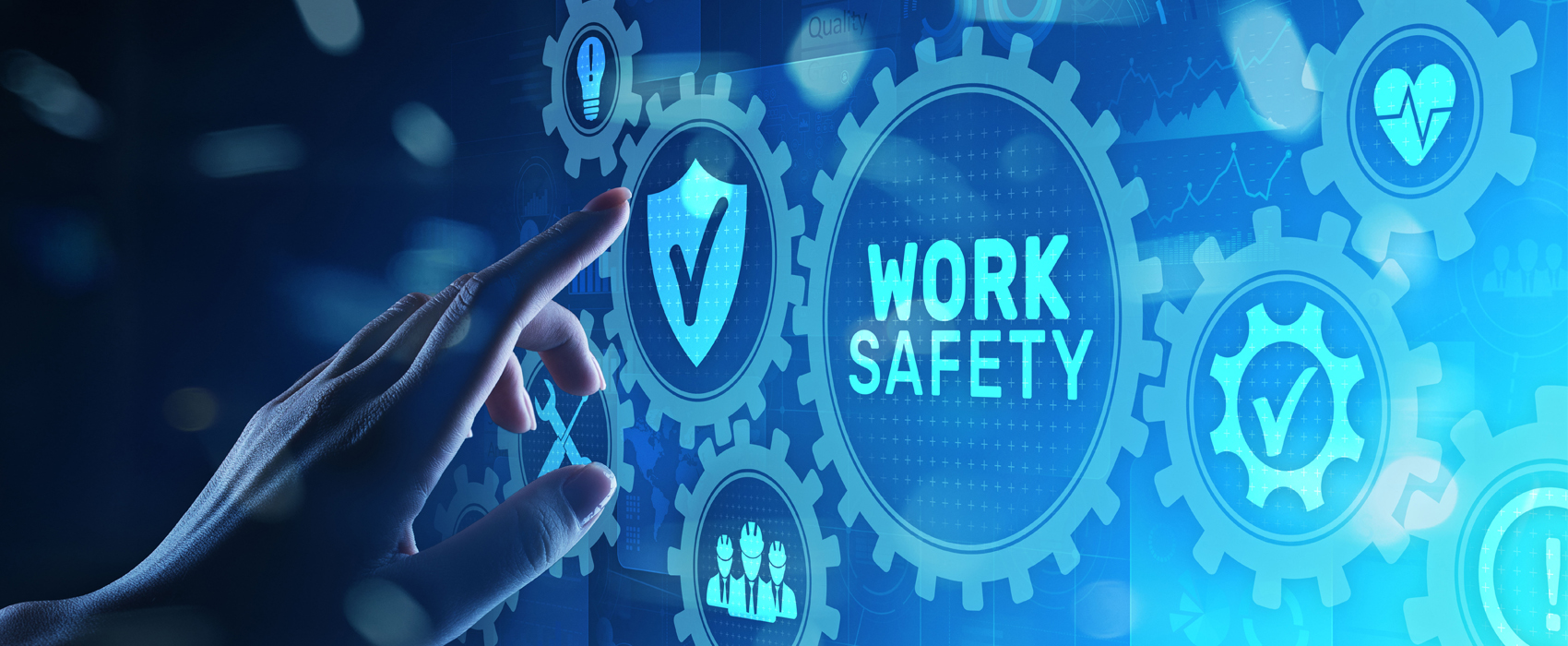 Posted 24 Nov 2022
As a logistics operator, you may think you are doing everything you can to ensure warehouse safety, but accidents can and do still happen. In this blog, Nick Grinnell gives his essential guide to warehouse safety, to help ensure nothing gets overlooked.
Safety in logistics
By its nature, the logistics industry exposes its workers to a wide variety of risks, from road accidents to injuries resulting from unsafe forklift use, long-term health conditions caused by improper manual handling technique, and poor mental health.
Employers are legally required to protect the health, safety and wellbeing of their employees and other people visiting or using their workplace by taking action to identify and control risks in the workplace.
And yet, every year, many thousands of people are injured at work in the UK, and more than 100 killed.
Warehousing, in particular, creates a wide range of risks, many of which are unique to that environment. However, prompt identification and proper management of these risks can prevent accidents and injuries.
Warehouse safety: A guide to safer warehouses
Our top tips for a safer warehouse are:
Keep it tidy
Keep it moving (safely)
Lift it right
Prevent fire
Be proactive
Buy the best
Prepare for the worst
Warehouse safety #1: Keep it tidy
With inventory moving in and out all day long, large and busy warehouses can quickly become messy without proper organisation and a 'see it, sort it' culture within your team.
Slips, trips and falls are the biggest cause of non-fatal injury in UK workplaces, but they are often fairly simple to prevent.
Ensure aisles and walkways are kept clear and in good condition. Remove unwanted items, keep cables tidied away, and clean up any spillages promptly using the correct spill control measures.
Find out more about workplace spill kits in our blog on the topic.
Uneven flooring can cause people to lose their footing, particularly if they are carrying something, so make sure floors are level wherever possible. Applying anti-slip paint to areas of frequent traffic will prevent dust build-up, minimise wear and tear, and make them easier to clean, as well as reduce the likelihood of people slipping over. Stairs should be made from non-slip material or treated with anti-slip tape, and should have sturdy guardrails to stop people falling.
Warehouse safety #2: Keep it moving (safely)
Conveyor equipment and other moving machinery can be dangerous if proper safety measures aren't followed. To prevent your workers' hair, clothing or body parts getting caught, ensure proper safeguards are in place during operation, and that lock-out procedures are followed during maintenance and repair.
Forklifts and other vehicles can endanger pedestrians and nearby workers, especially during reversing. Introducing a one-way system for vehicular traffic and implementing designated walkways will minimise the need for drivers to reverse and help ensure pedestrian safety. Setting up mirrors to help drivers see around corners and adding dedicated crossing points for pedestrians will also help to keep your team safe. If forklifts do need to reverse, ensure drivers have someone to assist them.
Make sure your walkways and vehicle lanes are clearly marked with the appropriate signage to make them clear and easy to follow.
Warehouse safety #3: Lift it right
Improper manual handling is one of the most common causes of injury in warehouses, particularly musculoskeletal disorders (MSDs), which can develop over time or as the result of sudden trauma.
To reduce the risk of their workers developing an MSD or becoming otherwise injured during manual handling tasks, employers should provide their teams with appropriate footwear and lifting equipment, as well as manual handling training reinforcing the importance of adopting proper lifting postures and not over-exerting.
Find out more: Read our blog on preventing musculoskeletal disorders at work.
Warehouse safety #4: Prevent fire
With large, open spaces and plenty of combustible materials, warehouses are a prime risk for fires. To reduce the risk of fire breaking out, and to prevent one spreading if it does, it's important to follow good fire safety practice.
Good fire safety practice includes:
Regularly checking fire safety equipment, including smoke alarms, extinguishers, fire safety signs and emergency lighting
Appointing fire wardens or fire marshals to help monitor your fire risk control measures, raise awareness about fire safety among your staff, and assist in evacuating the building in the event of an emergency
Creating and regularly reviewing a fire evacuation and emergency plan to ensure everyone knows what to do in the event of an incident
Testing fire alarms weekly
Carrying out a fire drill at least once a year.
Warehouse safety #5: Be proactive
A risk assessment isn't something you do once and for all time, but should be a live document that you revisit and update on a regular basis.
Ensure staff are trained on safety procedures, and that this training is kept up-to-date.
Encouraging managers to carry out regular safety audits of their areas will also help to identify potential issues before an accident happens.
Warehouse safety #6: Buy the best
Invest in good quality PPE like safety trainers and safety gloves that offer high levels of comfort as well as protection against workplace hazards. If PPE is comfortable, and looks good, your employees are much more likely to wear it.
Buying good quality workplace equipment is also important. For example, choosing the right kind of safety knife or box cutter can make a huge difference. At iSB Group, we recommend ceramic-bladed cutting tools from the award-winning Slice® range, which have a finger-friendly blade that cuts through materials with ease and yet doesn't cut skin. Sound impossible? It's not. Find out how Slice® blades work.
Discover the best safety knives for logistics in our blog on this topic.
And finally, don't forget to…
Warehouse safety #7: Prepare for the worst
You can do everything possible to protect your employees, but unfortunately accidents still happen. That's why it's vital to ensure your workplace is stocked with the right first aid equipment to effectively treat minor injuries, and to provide immediate care in the event of a more serious injury or illness.
First aid kits should be located at designated points clearly marked by first aid signs so your employees know immediately where to go in the event of an emergency. It is also good practice to have first aid marshals in your workplace clearly identifiable by a different coloured hi-vis jacket, who can attend to anyone who is injured or taken ill at work.
Find out more: Read our blog on how to kit out a first aid room.
What should be in a first aid kit? Discover what equipment you need.