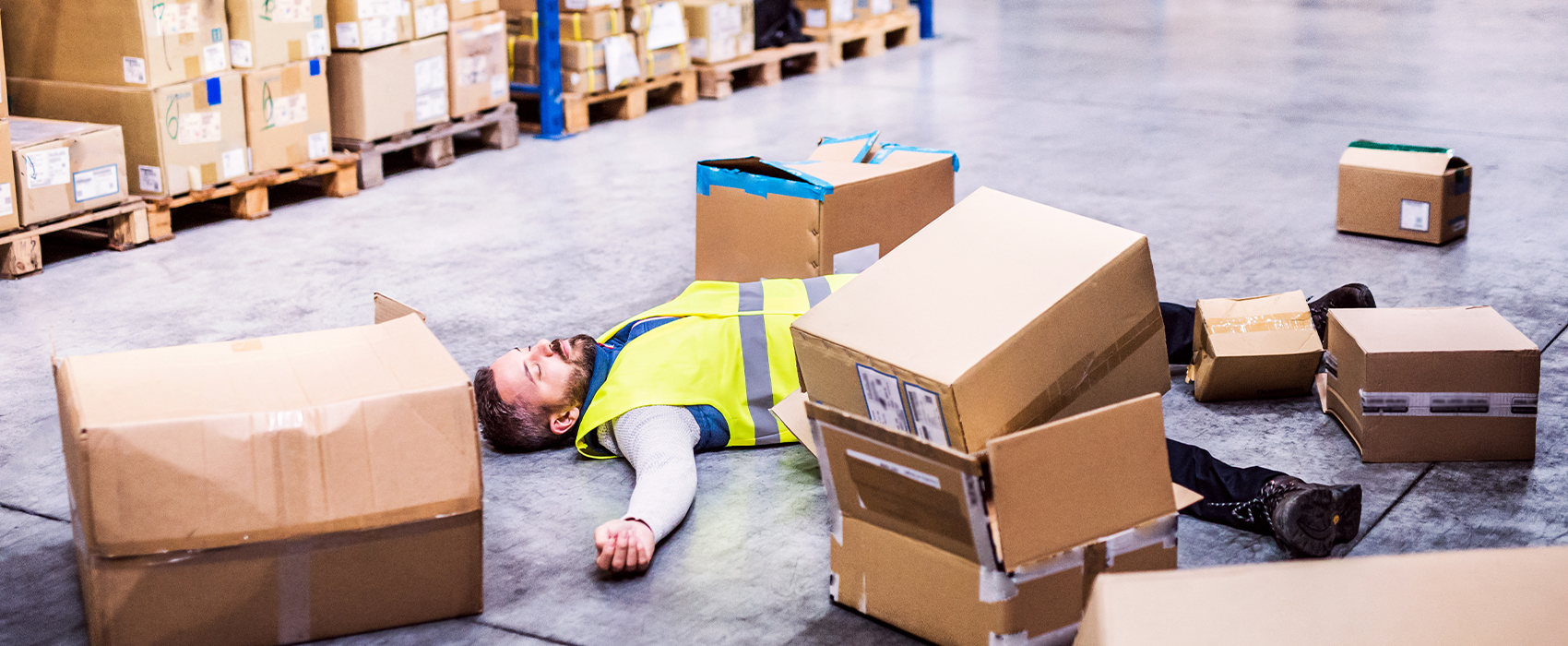 Posted 12 Jan 2023
Nick Grinnell delves into RIDDOR to find out what types of injuries and illnesses employers must report, and when…

What is RIDDOR
RIDDOR – or the Reporting of Injuries, Diseases and Dangerous Occurrences Regulations 2013, to give it its full title – is the law relating to employers' duties to report to the Health and Safety Executive serious workplace accidents, occupational diseases and specified near misses.

By encouraging reporting of such incidents and illnesses, the aim is to form a picture of the risks involved in working in different industries and occupations, as well as improve the serious accident investigation process.

When does a workplace incident fall under RIDDOR?
The regulations require businesses to report work-related deaths and injuries. Incidents fall under RIDDOR regulations if:
They comprise a separate, identifiable and unintended incident, caused by an identifiable external event and not from cumulative exposure to hazards
They happen out of or in connection with work, as the result of the way in which work is carried out, the condition of the work site, or any machinery, substances or equipment used in the workplace. The fact an accident has taken place on work premises is not sufficient; the work activity itself must have played a contributing part
AND
They result in any or all of the following: death, the incapacitation of a worker for more than seven days, the injury of a non-worker that requires them to be taken straight to hospital for treatment, and certain other injuries as set out in the detailed regulations

Reportable workplace injuries include:
Serious burns
Amputation
Broken or dislocated bones (apart from fingers and toes)
Loss of sight or chemical burns to the eye
Crush injuries affecting the head or torso
Injury requiring hospital treatment where the skin separates from the head
Loss of consciousness because of a head injury, asphyxia, or coming into contact with chemicals, toxins or infected materials
Injury as the result of working in a confined space, including hypothermia, heat-related illnesses, or requiring hospital treatment for more than 24 hours or resuscitation
Employers must also report certain diseases linked with occupational exposure to specified hazards, although these must be diagnosed by a registered health professional. Reportable diseases include occupational cancers and those attributed to occupational exposure to a biological agent.

Any dangerous occurrences that may be described as 'near misses' – such as electrical incidents causing an explosion or fire, the failure of lifting equipment, or scaffolding collapse – must also be reported under RIDDOR. See a full list of reportable dangerous occurrences.

RIDDOR: Examples of reportable incidents
Incident: A delivery truck collides with a forklift on a private road within your premises, resulting in major injuries to both drivers.
This should be reported under RIDDOR.

Incident: A member of the public trips over a trailing cable in your workplace and hurts himself. You don't need to call an ambulance, as his friend drives him to hospital.
This is reportable under RIDDOR, because the person was taken directly to hospital from the place where the accident happened. If the hospital subsequently finds no injury, it is not necessary to make a report. If the person is not initially taken to hospital, but is later referred to hospital by a GP, this is also not reportable.

Incident: An employee twists her ankle stepping out of her private car in your car park before work, and needs more than seven days off to recover.
This incident does not need to be reported under RIDDOR, providing nothing about the condition and design of the car park surface, condition, slope, weather conditions or lighting contributed to the accident.

Incident: A retired employee is diagnosed with an asbestos-related disease. His work used to involve working with asbestos, but hasn't for many years.
This incident does not need to be reported under RIDDOR, as the person's condition was not caused or made worse by their current work.

RIDDOR: Reporting an incident
Most types of incident – including deaths and serious injuries, accidents requiring the hospital treatment of non-workers and near misses – should be reported under RIDDOR at the earliest available opportunity. Reporting can be completed online in most cases.

[!] Employers have 10 days from the date of the incident in which to make a report – rising to 15 days for accidents resulting in an employee being off work for more than seven days.

More information on RIDDOR can be found on the HSE website's dedicated pages. Help avoid accidents and review our extensive range of health and safety products here >>