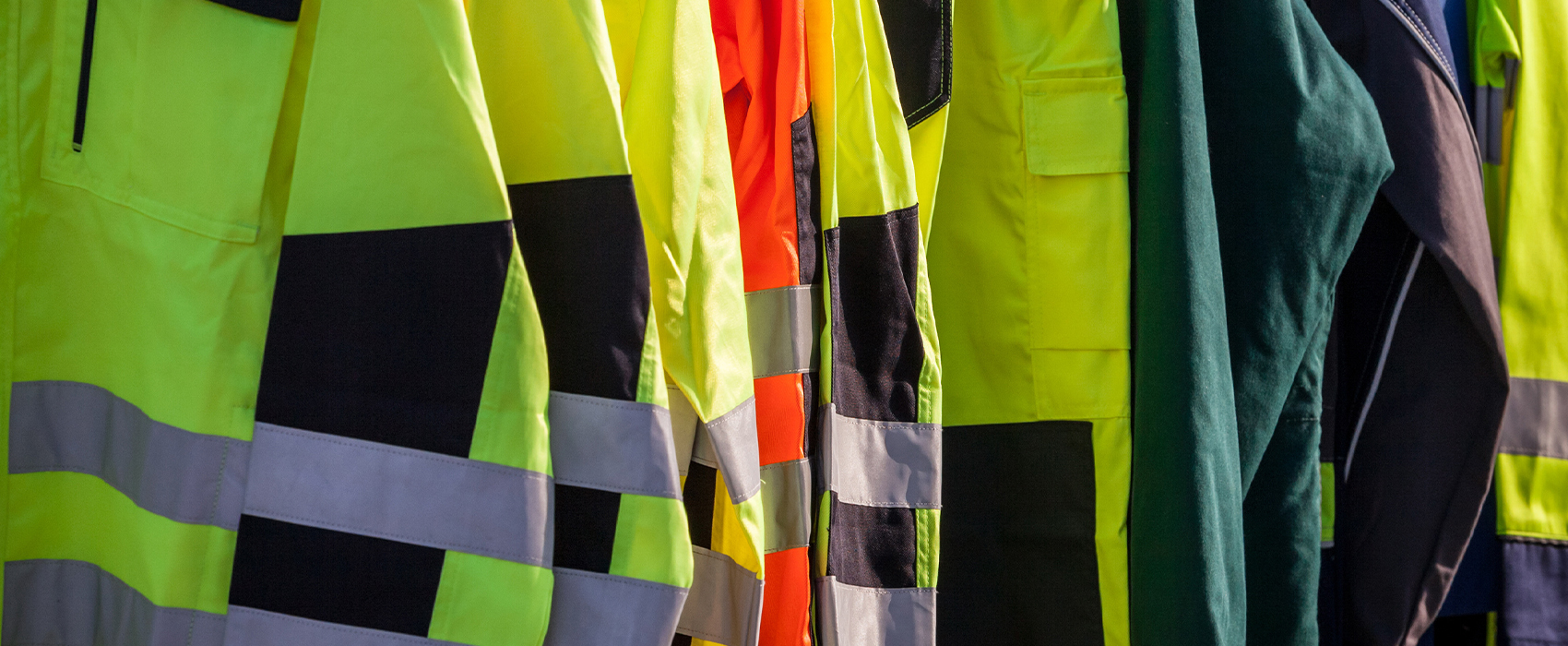 Posted 6 Jan 2023
Hi vis clothing can be a key part of a well-defined risk management strategy. Nick Grinnell explains where and when to use it for best advantage…

Hi vis clothing – it's a must in any logistics environment, where your workers share a physical space with moving vehicles and machinery. But hi vis has many applications in the workplace beyond this.

Hi vis: A quick guide
Hi vis – or high-visibility clothing to give it its full title – is an item or items of apparel designed to allow the wearer to be seen more easily in low light, adverse weather conditions, or at night.

It combines two features: fluorescent colour to enable the wearer to be seen in the daylight, and strips of a material that reflects artificial light in darkness, such as the beam from vehicle headlights.

Genuine hi vis clothing is awarded the standard BS EN 471, which confirms that it complies with minimum requirements on the surface area of fluorescent fabric and reflective material, and that reflective material is appropriately placed – i.e. with strips that pass over the shoulders of a hi vis vest or hi vis jacket.

Conforming hi vis is marked with a pictogram of a vest with two numbers: the upper rating the garment from 1 to 3 based on visibility in daylight, and the lower figure rating it either 1 or 2 depending on its visibility when seen in headlights in the dark. The higher the number on both counts, the better performing the hi vis garment.

Hi vis care and maintenance
It is important to keep hi vis garments clean and well-maintained, as they cannot do the job they are designed to do unless they are well looked after.

DO:
• Wipe hi vis clothing clean at the end of a shift
• Fold or hang items carefully, storing out of direct sunlight when not in use
• Check the label before washing

This will help to ensure they are effective for as long as possible.

When should you replace your hi vis? Mark Fishwick explains.

Hi vis for risk management: A use guide
Hi vis clothing isn't just a must for people working around moving vehicles or machinery, but can be used in a variety of ways to complement a business's risk management strategy.

Hi vis vests, for example, are available in a variety of colours, and may be printed with text to identify certain workplace roles. This can be helpful to enable fast identification of first aiders and fire marshals in the event of an incident. Bear in mind, though, that only yellow and orange coloured 'hi vis' is effective at night and in poor light conditions.

By the same token, providing visitors to your site with clearly marked hi vis provides a visual reminder to your team that here is someone who may not be familiar with your safety protocols. If something happens, your team can then take collective responsibility for that person's safety, and for their evacuation to a safe place as may be required.

Where different colours of hi vis vest may be used to their full advantage is in effectively colour-coding teams of workers to enable quick identification at a glance of who is where and when. Different roles that you may want to identify in this way might be agency staff, supervisors, pickers and forklift drivers.

What hi vis should I wear?
For people working indoors in artificial light, a simple hi vis vest is likely to be all they need. By contrast, those working in poor light or at night would be advised to wear full body hi vis, combining a hi vis polo shirt or jacket with hi vis trousers. Meanwhile, waterproof and/or thermal hi vis jackets and trousers would be the most suitable choice for outdoor workers and those working in cold storage environments.

Hi vis shirts, vests and jackets may be provided with printed text on the back to identify common workplace roles such as fire marshals and first aiders. In some circumstances, they may also be branded. If branding your hi vis is important to you, this is something to discuss with your PPE supplier.