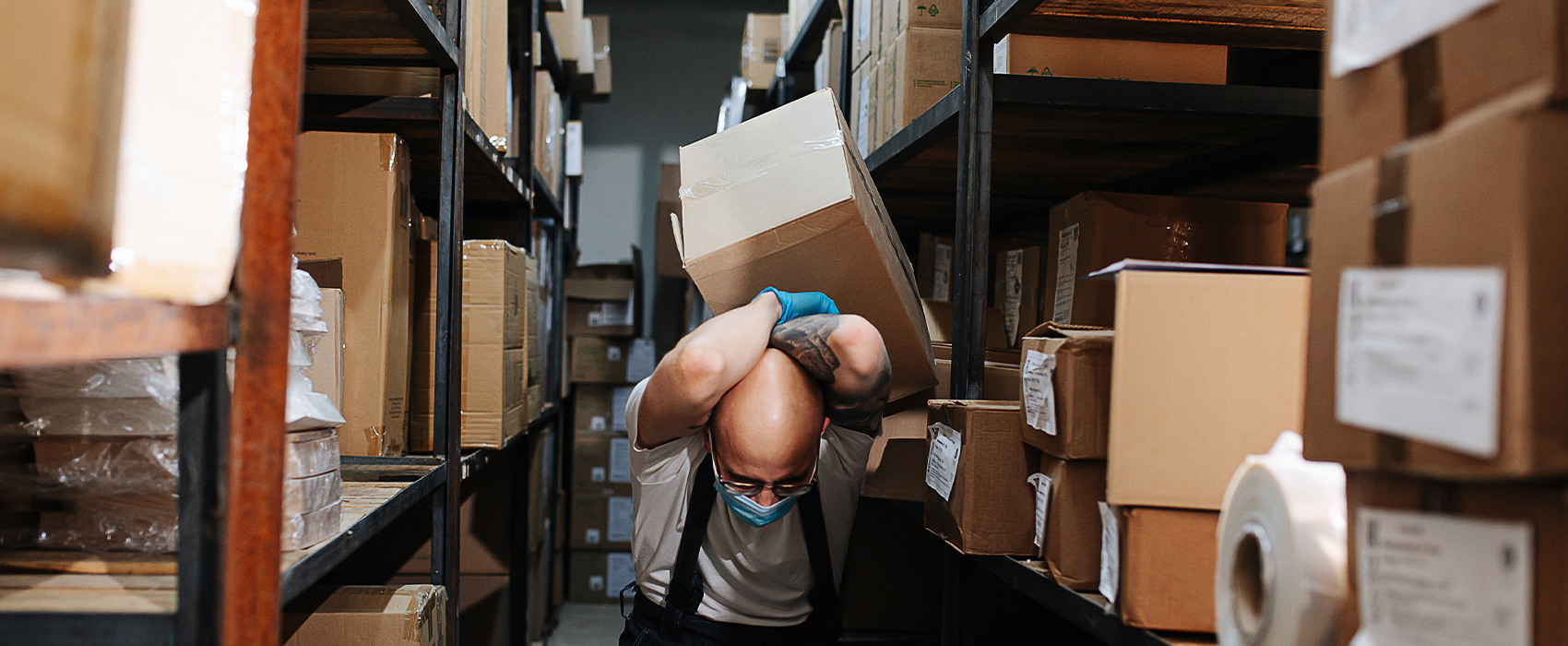 Posted 17 Jan 2023
Thankfully, workplace accidents in the UK are relatively rare – but they do happen. According to the Health and Safety Executive (HSE), 123 people were killed in work-related incidents during the financial year 2021/22, and a further 565,000 workers were injured.

As an employer, you can do everything you can to keep your employees safe at work, and yet be unlucky. You can provide all the right site safety equipment, appropriate PPE and training for your team, and still something goes wrong.

Fortunately, Employers' Liability insurance exists to help businesses pay compensation in the event an employee is injured or becomes ill because of the work they do. It takes into account factors such as that person's medical costs and loss of income, as well as legal costs if the case goes to court.

Unfortunately, employers' liability insurance doesn't cover the full cost to businesses of a workplace accident. There are other, indirect costs that may be incurred as the result of someone being injured at their place of work, and these can result in a painful financial hit for businesses unprepared for their impact.


Unforeseen costs of a workplace accident might include:
Lost productivity
Failure to fulfil orders
Increased personnel costs
Loss of production time due to damaged equipment
Workplace accidents: Lost productivity
The HSE reports that 36.8 million working days were lost in 2021/22 due to work-related ill health and non-fatal workplace injuries. If a worker is injured to the extent they are not able to work, that person's share of the normal business workload will not be able to be carried out until they are either temporarily replaced or until they return to work, meaning output will be lower than usual. Depending on the number of people a business employs, this could have a greater or lesser impact on overall productivity, with the most severe impact felt by companies with only a few employees, where the proportionate workload share is highest. When injured employees do return to work, productivity may not immediately resume its previous optimum levels, as the ongoing effect of their injury may prevent them from performing their work to the same level as before.


Workplace accidents: Failure to fulfil orders
This loss of productivity may result in a business being unable to fulfil orders. As well as this, a reduction in staffing numbers or the missing expertise of an employee who is temporarily away from work due to an illness or injury may result in fewer orders being made in the first place if it has a negative impact on your customer service or if that person's experience and knowledge is a key selling point for your business.

Workplace accidents: Increased personnel costs
There are a number of ways in which an employee who cannot work due to illness or injury may increase your personnel costs. As well as the additional cost of hiring a temporary replacement for that person – who may be an agency worker or contractor – there may be a period of time before that person starts in which the other members of your team must work overtime to cover the shortfall. Once the replacement does start work, he or she may not have the experience, knowledge or skills to be as productive as the employee they are replacing, and may potentially require financial investment in training before they are able to perform their job at a high level.


Workplace accidents: Loss of production time due to damaged equipment
As well as injuries to employees, accidents that happen in logistics and warehousing environments may also result in damage to expensive equipment such as lifting gear, forklifts or transport vehicles. If equipment is damaged during an incident, a replacement may need to be purchased. As well as the cost of purchasing the item, your business may be less productive while you await the delivery of a replacement.
The UK is one of the safest countries in the world in which to work, and yet workplace accidents do happen. To review our wide range of health and safety products please visit our online store or reach out to our dedicated team.