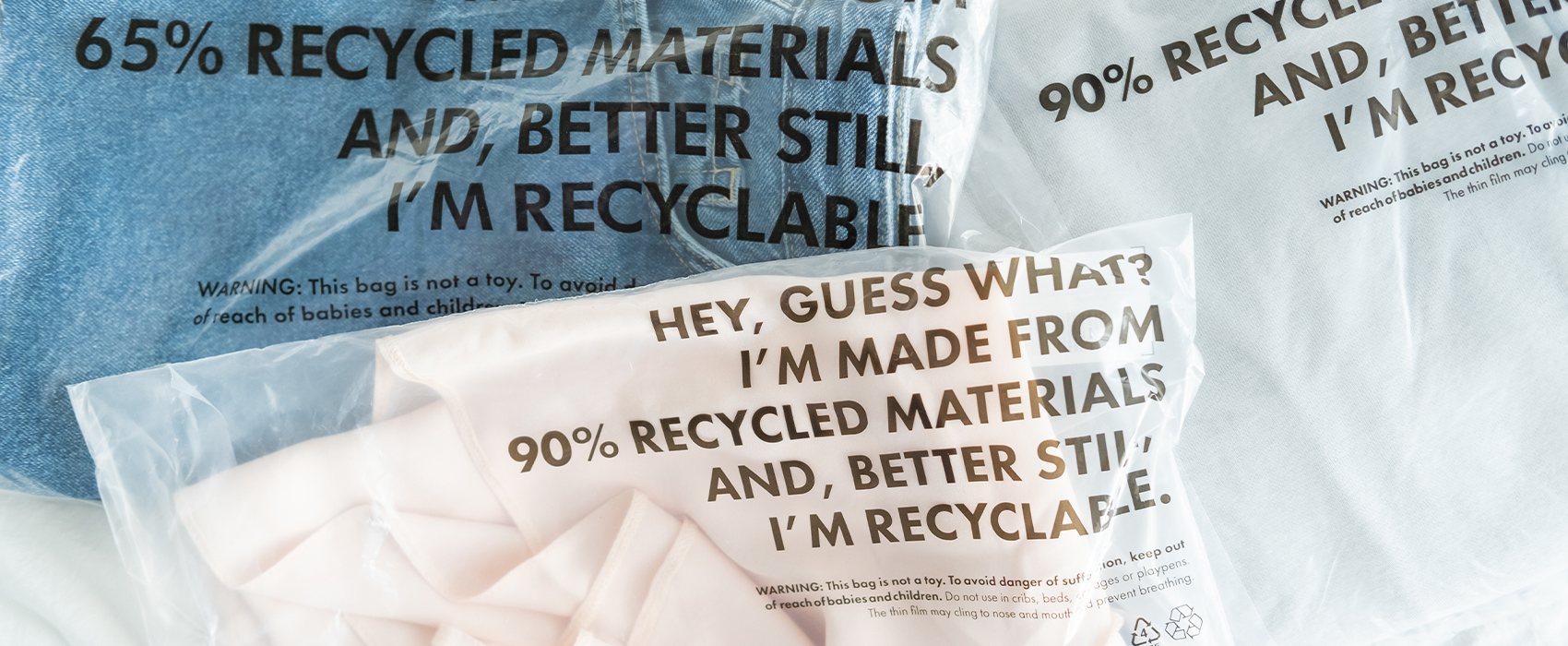 Posted 14 Mar 2023
Can workwear and PPE be recycled?

This is a question we are being asked more and more by clients in the context of climate crisis and the drive for net zero.

With more options than ever before to choose recycled and recyclable products in our everyday and work lives, as well as to opt to pursue new, less wasteful models of consumption, it is inevitable that questions should be asked about, if workwear and PPE can't be recycled, why can't it?

So – can workwear and PPE be recycled?

Yes, it can – in the main.

Why recycle workwear and PPE?
Recycling old workwear and PPE that has reached the end of its useful life has two main benefits. These are:
Reduced environmental impact
Brand protection

Reduced environmental impact
Textiles production in the UK generates an estimated 26.2 million tonnes of CO2 each year, and some 350,000 tonnes of what is produced ends up in landfill.

Textiles recycling not only reduces landfill waste, but helps to save water and reduce carbon emissions. Recycled garment fibres can also be used as insulation for buildings, generating further environmental benefits.


Brand protection
In the same way that branded workwear can enhance your business's image and reputation, old workwear falling into the wrong hands, being dumped or resold, can quickly have the opposite effect.

At best, this could damage your reputation. At worst, it could compromise your business's security, or even endanger the public.

Uniforms and branded workwear identify the wearer as a genuine representative of a particular company, which may afford them access to private or business premises they may not otherwise have had access to, including potentially secure or controlled areas.

While generic textile recycling often involves reselling or exporting to developing countries, branded clothing, used PPE and uniforms must instead be responsibly destroyed through a specialist recycling process that reduces garments and their branding to base fibres.


Workwear and PPE recycling: How does it work?
Here at iSB Group, we partner with a specialist responsible clothing recycling company committed to sending zero textile waste to landfill.

Together, we facilitate secure collection of clients' end-of-life workwear and PPE, including old uniform, hi-vis vests and safety gloves. Garments are then shredded into fibres which are used as padding for upholstery or acoustic insulation for sound reduction in offices and inside vehicles.

Our service is fully audited and complies with BSEN:15713 for confidential material destruction. Collection and processing is only carried out by CRB/DBS-checked and trained staff, and clients receive certification as proof of destruction.

Is there any workwear and PPE that can't be recycled?
Workwear and PPE that is highly contaminated or that has an electrical component may not be suitable for recycling.

It is also very difficult to recycle safety footwear due to the number of different materials involved in its design. Each material has to be separated and recycled using a different process, which is difficult, costly, and both time and energy-intensive to achieve.

There are reuse schemes that allow usable safety footwear to be donated to developing countries, or it may be burnt alongside other waste to generate energy, but we are not yet able to offer a cost-effective, environmentally-friendly recycling scheme.

At iSB Group, we are committed to our mission to provide logistics businesses with a complete workwear and PPE package. This includes providing more sustainable solutions for the workplace. To speak to our team about our workwear and PPE recycling service, give us a call or get in touch via the website.