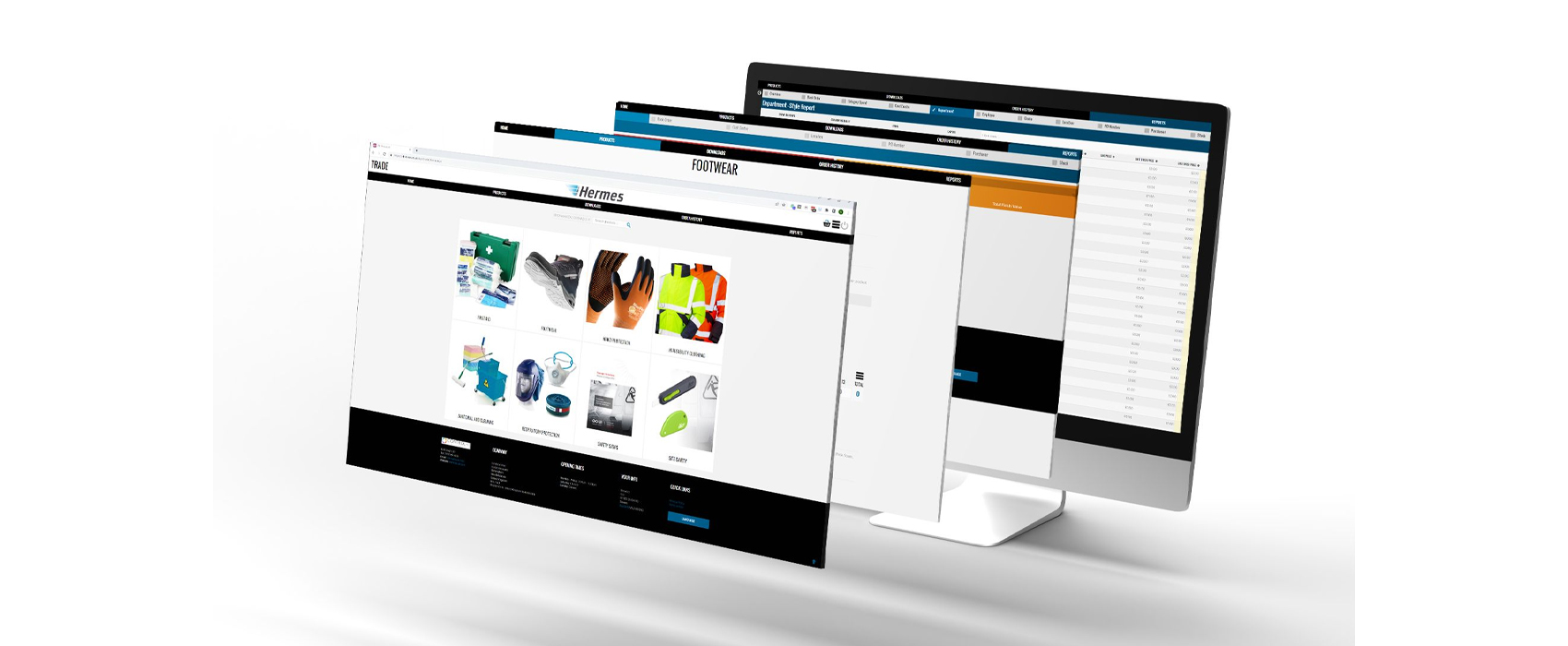 Posted 28 Feb 2023
Whether you're an employer of 30 or 300 employees, keeping on top of everyone's workwear and PPE requirements on an ongoing basis can be quite the headache.

But, as well as helping to ensure compliance with safety regulations, doing so helps to protect your brand, reduce rogue spend and improve employee satisfaction. Implementing an online ordering portal – such as our intuitive Control-iT order management system – to simplify the purchasing process not only saves businesses time and administrative burden, but could also save them money.

In this blog, we explore some of the main benefits of choosing to order your workwear and PPE in this way.

Six benefits of an online workwear ordering portal
Here are just six of the many benefits to using an online ordering portal for your workwear and PPE:
Order anytime, anywhere
Streamlined ordering process
Control over spend
Improved compliance
Eliminate long waiting times
Analyse your expenditure
Let's look at each of those in more detail…

#1 Order anytime, anywhere
One of the biggest benefits of having access to an online ordering portal is that your teams can quickly browse, choose and place an order for workwear and PPE pretty much whenever and wherever they like, as long as they have an internet connection. Instant access 24 hours a day, seven days a week, from any device, offers the ultimate convenience for day and night shift workers alike, ensuring your business's workwear and PPE needs are fulfilled in a timely fashion while avoiding the need to add to the shift handover.

#2 Streamlined ordering process
Working with a single trusted supplier and using a real-time online product catalogue allows for the ordering process to be as efficient as possible, as products are pre-approved and approvals hierarchies are automatically built into the system. Meanwhile, your teams get live order updates from acceptance through to delivery, meaning you'll never again be left wondering when an order will arrive.

#3 Control over spend
Taking advantage of the sophisticated controls set up in the backend of the ordering portal, businesses can create tiered log-ins and allocation or spending caps to control which employees can view and purchase which items, and how often. As well as reducing departmental overspend and rogue purchasing, implementing these controls helps incentivise individual employees to take good care of their allocated workwear and PPE to ensure its longevity.

#4 Improved compliance
With an online ordering portal, businesses can curate a bespoke catalogue of pre-approved, on-brand workwear and PPE products – including branded workwear – and implement tiered access levels to control who can order which items. As well as eliminating the potential for human error that can creep in when placing orders over the phone, via email, or on behalf of others, giving employees access to a choice of pre-approved quality products within managed limits has been shown to improve compliance with safety regulations, reduce rogue spend and increase employee satisfaction.

#5 Eliminate long waiting times
Using a sophisticated online ordering portal enables businesses to effectively plan and forecast their workwear and PPE spend. Controls over individual staff member and team kit allocations, as well as the frequency with which different items can be ordered, enable informed decisions to be made as to how many of each item to hold in stock at any one time. In this way, your supplier can enable next-day delivery of your most popular items, while longer lead items are clearly identified at the point of ordering.

#6 Analyse your expenditure
The built-in functionality of an online workwear and PPE ordering portal allows businesses to access accurate, real-time data on spending by employee, department, function or location. As well as offering insight into purchasing habits, this information can be used to identify spending trends and demand for key products, helping businesses to forecast and plan for the future.

To find out more about our powerful online ordering portal, Control-iT, why not book a demo?